We all know it - despite our grand plans in the evening for waking up early so as to have time for yoga, a nice breakfast and beautiful makeup, we happily turn off the alarm after the first beep. That yoga we had planned turns into a sprint to the bathroom, and the nice breakfast becomes a piece of bread from two days ago. Hard and stale. And the makeup? We apply a bit of mascara and face powder somewhere between our trip to work and a morning coffee with a colleague. We don't have to worry about blush – our face is red enough from the hectic morning.
Still beautiful – even when late!
Next time when you oversleep or just don't want to get out of bed, don't fall into despair immediately after leaving your bed! You can be beauty despite being late! One misconception among women is that perfect makeup requires a lot of time. We can't deny that applying makeup for a photograph or for an evening ball requires an hour or so, however, beautiful and natural makeup can be done in as little as 15 minutes! Which makes it ideal for a hectic morning, don't you think?
The main principle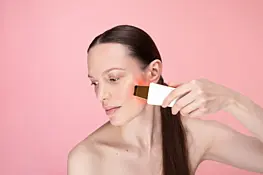 We should say that regular care is the best for your skin. And yes, even regular care is reflected in the resulting makeup. The foundation of success consists of 3 steps - cleaning, hydration, and nourishment. RECLAR is a multifunctional device that is an excellent aid to prepare your skin for the application of makeup. It helps not only to deeply clean the skin and remove dead cells, but thanks to its light therapy it also heals problematic areas, supports the creation of collagen, and smoothens out wrinkles. Galvanisation then helps your skincare products be absorbed deep into the skin. This only takes a few minutes so you can follow the basic rules perfectly and in a record time, too. Hooray, your skin is now healthy and you can apply makeup.
Three basic helpers
Do you want to know what you will need to achieve a perfect look? You may be surprised but you only need three products for beautiful daily makeup. Foundation - never skimp on that.
Mascara - for a seductive look. And blush - if your cheeks aren't red enough from the morning rush, they need a little colour.
The correct foundation is half the work
When choosing a foundation, pay attention to pick the right shade and consistency for your skin. With a good foundation your face will be unified and all imperfections covered. If you're unsure about which shade or brand to pick for yourself, we have some advice for you. Visit our SOLO Personal make-up school – we're not restricted to any single brand here, and have many to choose from. It is important for us that our clients can test more products and find the one that suits them best. And of course, our amazing teachers will always be available to provide advice.
Eyes - the windows to your soul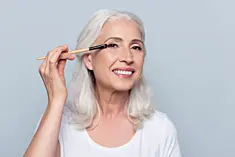 Helper number two is mascara. Wink wink. Beautiful unified skin and long, carefully done eyelashes? What do you think? A perfect combination for all occasions, if you ask us. Keep in mind that sometimes less is more. For mascara, two or three applications are more than enough. Clumpy eyelashes are not in anymore. Today, the trend is being natural. This applies even more to daily eye makeup. Also take care of the mascara's hygiene. Regularly replace it – whatever you might need to know about cosmetic hygiene can be found on our blog!
Blush as a proverbial cherry
Finally, blush is just the proverbial cherry on top. Your skin can be perfect, eyes shining, but if you are missing "colour" then it just isn't it. A well-chosen tint is guaranteed to convince anyone that your succulent cheeks are not a result of quick morning makeup that made you a super woman. We recommend using a setting spray to lock your makeup in place for as long as possible. To still meet the rules like hydration and nourishment, we can't forget to recommend you a great product that is central to the success of our classes. ☺ RECLAR Ion Mist locks your makeup gently while also protecting your skin against external factors and deeply hydrates your skin too. Read more about it at www.reclar.com
One more thing: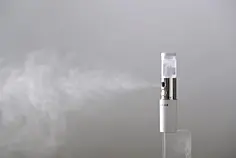 Many women are afflicted by prominent dark circles under their eyes – whether due to many hours in front of the computer, or an irregular sleep schedule. If you're one of them, be sure to add one more little helper to the above trio! An under-eye concealer! This little miracle will lighten your look and make it seem as if you had slept at least two extra hours – and that counts.