INNOVATED RECLAR RITUAL PEELER GOLD PLUS - A PATENTED PROFESSIONAL SKIN CARE DEVICE
If you use the Reclar Ritual peeler, whether with a gold or silver blade, you already know what it can do for you. Thanks to the clever combination of functions, it can make your skin clearer and smoother, reduce inflammation and tighten fine lines. Now imagine that it does all this 40% more efficiently, lasts twice as long on a single charge and, as the icing on the cake, cleanses your skin even more intensively. You're not dreaming! The new Ritual peeler Reclar Plus is just that. But let's start at the beginning.
The story of Reclar brand
Reclar was founded in South Korea, a country known for its obsession with flawless skin. In fact, the original focus of the parent company behind Reclar is specialized devices for medicine and pharmacy. In 2016, the development team first introduced the Reclar Ritual peeler—an elegant device that combines several patented features with proven effects. This device is popular with customers all over the world.
Reclar restores the skin's natural elasticity and treats inflammatory or bacterial processes in the skin, offering a non-invasive alternative to cosmetic procedures.
"I have to admit that I didn't trust a technological product in the skincare industry and I considered it just another useless 'revolutionary' must-have. However, I quickly changed my mind not only thanks to my experience but mainly thanks to the real stories from our customers. Thanks to them, I understood that this is no superficial matter. I'm thrilled that we don't have to dictate any changes, but instead we introduce a tool that will enhance any beauty ritual," says Alena Diva, the creative soul and co-owner of the company.
All you need to know aboutReclar Ritual Peeler Plus
In 2023, Reclar introduces the new and improved Reclar Plus peeler, which offers additional skin health and elasticity benefits.
In addition to deep ultrasonic cleansing and galvanization of the skin, it also uses light therapy to rejuvenate the skin and promote healing processes. The blade of the device is also coated with 24k gold, which is known to have antibacterial effects, help blood circulation and remove toxins from the skin. Compared to the original series, this innovative device has a 40% larger light therapy beam lens, twice the battery life and a more durable body and blade. The innovations will be especially appreciated by demanding customers and beauty and care professionals.
So what are the features and benefits of the new Reclar Ritual Peeler Plus?
The ultrasonic peeling gently removes dead skin cells and excess sebum from the skin. Furthermore, it softens the skin and allows better absorption of active ingredients from your skin care cosmetics.
Galvanization stimulates blood and lymph circulation in the skin and maximizes the effects of skin care cosmetics.
Blue light heals skin inflammation, reduces acne and prevents other unwanted elements.
Red light activates collagen production in the skin, reduces wrinkles, shrinks pores, unifies skin color and has an overall regenerative effect.
The body of the device is more durable and the blade is double-coated with 24K gold.
The battery lasts twice as long (up to 80 minutes per charge) and has a low battery indicator.
Peeler Plus enlarged the lens for blue and red LED light therapy by 40%.
It features a brand-new peeling function, the booster mode, for intensive T-zone cleansing.
Reclar's skincare ritual takes just a few minutes a day and with regular use, you won't have to wait for the results long. All 3 steps in the Reclar care ritual bring complete, effective and gentle care to your skin. And while our customers are yet to get to know the new device, several testers (including the author of this article) have already been lucky enough to try it out for a prolongued period of time.
References of our customers
Barbora Podolská, mother of three
"I've been struggling with hormonal acne for the past few years. I've tried literally everything. Using the blue light of the Reclar peeler, I can see a definite improvement in my skin, new pimples form less and heal faster but most importantly my whole face doesn't hurt as much as it used to. I believe that with long-term use I have the hope of getting rid of acne completely."
Before After Before After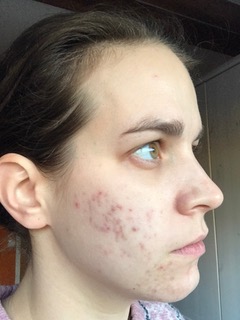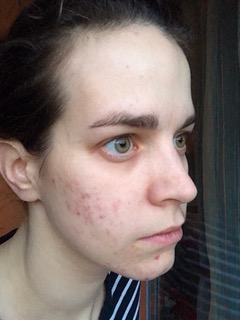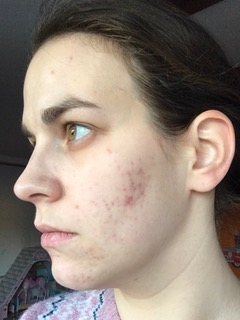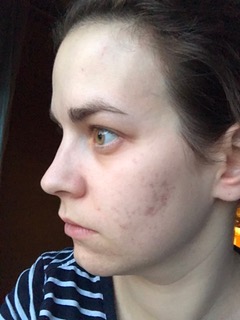 Asya Meytuv, make-up artist
"I have extensive experience with the classic Reclar peeler, both in my personal and professional life. What I especially appreciate about the new Peeler Plus is the improved technical parameters, such as battery life and larger coverage of the light beam. They allow me to work more effectively with my clients as I like to prepare their skin for make-up with red light."
Kristýna Ostratická, nutritionist, author of healthy recipes
"Although I've been taking intensive care of my skin for a long time, after I turned thirty I started to feel that I couldn't function without make-up. There were no major problems, just that my skin was a bit dull and lackluster. Thanks to Reclar I feel like myself again, my skin looks healthy and it is juicy and even. I have nothing but praise for it."
And who is the new Ritual peeler Reclar Plus intended for? It will be especially appreciated by beauty specialists who work with their customers on daily basis. But even more demanding customers will love it thanks to the time saving, battery life and longer range of the light beam. But it will equally gain the favor of people with rougher or impure skin who can use the short but intense booster mode to really deep clean clogged areas such as the T-zone, nose and chin.
Thanks to Reclar, you can restore your skin's natural health, elasticity and radiance.