The ideal of beauty has for long been associated with health, and this was visible mainly through the appearance of our skin. And so the time we devote to care for our mind and body is becoming a great investment.
South Korea is a land devoted not only to the ideal of beauty, but also to the endless improvements and innovations that can boost our beauty further.
In 2016, great South Korean innovators unveiled the Reclar brand which incorporates state of the art technology and the latest scientific findings concerning skin and tissue healing. Men and women from more than 50 countries all over the world have been discovering Reclar ever since.
Reclar's flagship is its peeler – an elegant device with multiple patented features and proven effects. The features include deep ultrasound cleansing, skin galvanisation and light therapy which supports skin healing and rejuvenation. The unique gilded blade shows the manufacturer's diligence and attention to detail. The peeler uses the most cutting edge technology, but also ancient traditions of our ancestors who knew about the healing properties of gold.
Honza Šmíd began importing Reclar products to Europe after the Korean culture completely won him over with their meticulous attitude towards self-care. "I wanted to find out what made the Reclar peeler so unique. At the same time, I wanted to share my enthusiasm about Korean self-care. Self-care for women but also men, which is truly inspiring. To this day I am fascinated by the results our customers achieve with the peeler. My goal is to inspire them to share its wonders with others."
As the demand for Reclar products grew, so did Honza's company. In spite of being sceptical at first, Alena Diva joined the company. "I have to admit, I didn't trust this technological revolution in skincare; it seemed like yet another useless 'revolutionary' device people should supposedly have at home. My opinion changed quickly not only because of my personal experience, but mainly thanks to our customers. I talked to them and their stories made me understand that Reclar peeler was not just a superficial product. I am happy we don't have to force a change and can instead offer a device that will make every beauty ritual more effective."
Beauty rituals are the core idea of Reclar. Each of us is unique and has a different method of self-care. Such rituals belong to you and you alone; they shouldn't be part of any brand. Whether you are minimalistic or eager to try anything and everything in the world of beauty, Reclar peeler will support you with your personal ritual, making it more effective and even more enjoyable. Because our personal beauty rituals also affect our individual beauty.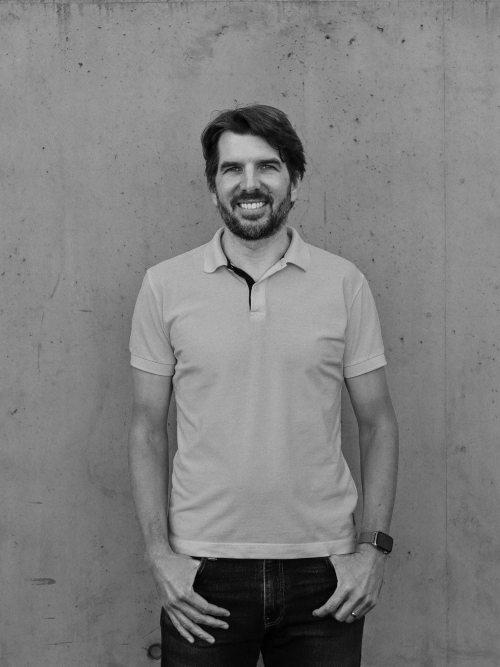 Jan Šmíd
Jan is a successful businessman who enjoys innovative approaches and high-quality products. He likes to then disseminate these through education, which is very important to him. His attention to detail and conscientious approach is reflected in his role as a cornerstone of the company. Jan's discipline is further proven in his long-standing cold-hardening and his passion for sports.
Alena Diva
Alena is the creative force behind the company. She focuses on candour and authenticity. Everything has to make sense and match the brand's philosophy. She emphasizes sustainability and a healthy approach, both in her projects and in her personal life. Her passions are art and motion – including everything that can be captured by those terms.