REVITALIZE AND ILLUMINATE YOUR SKIN WITH THIS MIRACULOUS SUBSTANCE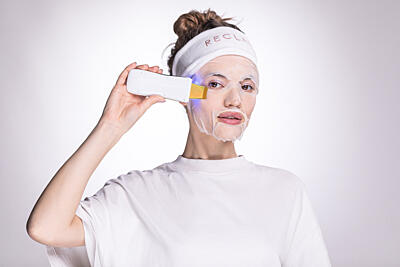 One of the most prominent components of skincare products contributing to beautiful and radiant skin is a hyaluronic acid. In this article, we will immerse ourselves in the miraculous effects of this remarkable substance.
Hyaluronic acid is naturally present in the cells of our skin. It is a glycosaminoglycan with the ability to retain water, thus keeping the skin adequately hydrated. Adequate hydration is the cornerstone of healthy skin, as well-hydrated skin appears youthful and vibrant. Hyaluronic acid penetrates into the deeper layers of the skin where hydration begins and helps maintain the optimal moisture level. Dehydration is often the bane of flaky, dry skin, and those with more pronounced acne issues, as it compromises the skin's natural self-purification process. Sufficient hydration is a key factor in achieving healthy-looking skin.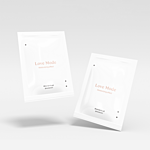 Another crucial benefit of hyaluronic acid is its role in promoting collagen production. Collagen is the protein that imparts firmness and elasticity to our skin. With age, collagen levels diminish, leading to the formation of wrinkles and a loss of skin elasticity. Hyaluronic acid stimulates collagen production, contributing to skin revitalization and minimizing the appearance of wrinkles. With the help of collagen, the skin becomes beautifully soft and supple to the touch. While children naturally have higher levels of this substance in their skin, as we age, it becomes essential to support its production with suitable stimulants and proper skincare.
In addition to the benefits already mentioned, hyaluronic acid also possesses significant cleansing properties. It assists in removing impurities and toxins from the skin, thereby improving its texture and promoting radiance. This property is particularly important for individuals dealing with acne-prone skin as it helps tighten pores, keeping them clean and reducing the risk of inflammation. Existing blemishes heal more effectively, and the likelihood of new ones forming is minimized. With regular use, it can help eliminate impurities and toxins that accumulate within the skin's pores, also significantly improving skin texture. Clear skin is the foundation of a youthful and healthy appearance.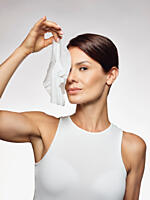 High concentrations of hyaluronic acid can be found in the Reclar Ritual Mask - Love Mode. The mask is infused with a specially formulated serum that provides instant deep skin hydration. This highly hydrating mask contains a range of effective and nourishing ingredients that enhance skin elasticity and hydration. In addition to hyaluronic acid, the formula includes vitamin B3, which improves skin texture and regulates sebum production, as well as adenosine, which, by supporting collagen production, reduces wrinkles. The mask is infused with extracts from natural ingredients, and you can experience the soothing scent of anti-inflammatory thyme, antibacterial oregano, and calming lavender. The Reclar Ritual Mask Love Mode is suitable for problematic and sensitive skin.
Since consistency is the key in skincare, we have prepared a special offer of a package of 25 units for you, ensuring that your skin remains consistently hydrated.