RECLAR SHINES AMOUNG BEAUTY STARS
We love it when you love our products. And the results of this year's beauty Oscars prove that you really love our ritual peeler. It won first place in its category of this prestigious competition.
And we sincerely thank you for that. It is not only a pleasure for us, but also a perfect feedback that our flagship ritual product works as it should. The jury in this prestigious international competition, sponsored by one of the world's most popular magazines, is made up of the most qualified judges – you. We know that personal experience is the best.

One of a kind
There have been a considerable number of galvanic irons and facial cleansers available on the market over the last few years, but it has been confirmed once again that Reclar doesn't really fit into these categories and stands out amongst other products of this type. It combines several functions that you've incorporated into your beauty routine, easily turning it into a ritual. Care as if from a professional salon is brought to your home, it does not force you to change cosmetics and the results are visible immediately.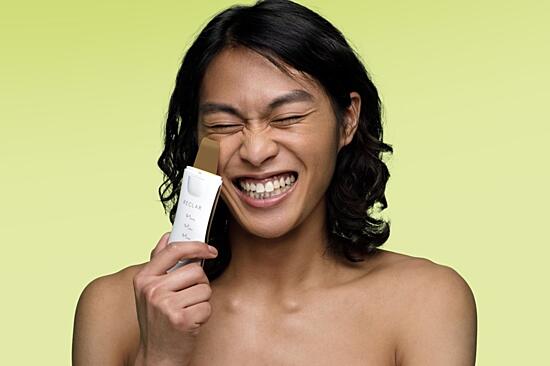 8th annual COSMO beauty awards
This is the eighth time you have cast your votes. A total of 81,061 votes were cast for the best beauty aids in the category of skin care, decorative cosmetics, hair cosmetics, dietary supplements, or beauty tools, which is where our Reclar had a great success. And that's saying something. But we are certainly not resting on our laurels. The award is a driving force for us and pushes us further. In our range, you can already find new products that perfectly complement the star of this year's COSMO BEAUTY AWARDS.